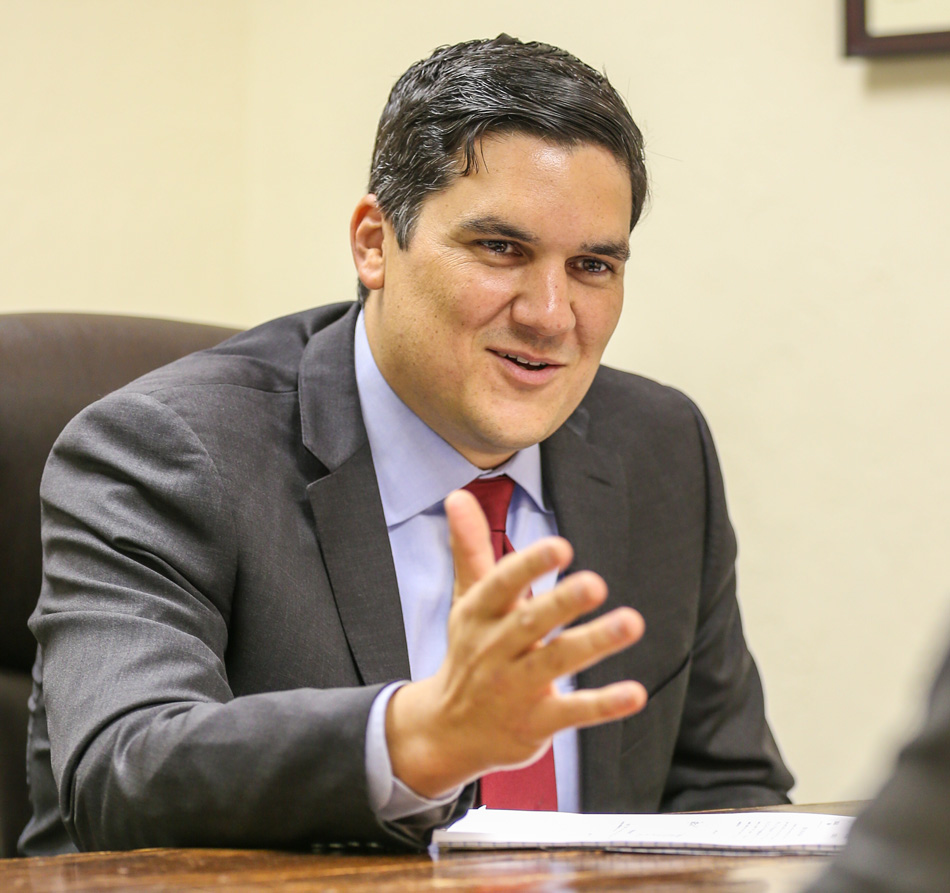 MIAMI CRIMINAL DEFENSE LAWYER
Erick Cruz was born and raised in Miami, Florida.  After graduating from Christopher Columbus High School, Erick obtained his Associates degree from Miami-Dade College.  Erick then transferred to the University of Miami, where he earned his Bachelor's degree in the field of Criminology.  Throughout college, Erick worked as a bail bondsman.  He assisted individuals accused of committing crimes to obtain bail and bond out of jail.  Erick also served as a guardian ad litem for abused and neglected children in dependency court.  Erick graduated from Stetson College of Law, with honors.  During law school, he served as a certified legal intern in the Pinellas County Public Defender's Office.
After graduating from law school in 2007, Katherine Fernandez-Rundle, State Attorney for Miami-Dade County, hired Erick to serve as one of her prosecutors.  Erick began in the county court division prosecuting misdemeanor crimes and criminal traffic offenses, such as driving under the influence.  Erick was then promoted to the juvenile division where he prosecuted juveniles accused of committing crimes.  Erick was the first prosecutor promoted from his class to the felony division.  In the felony division, Erick prosecuted a wide variety of property crimes, violent crimes and narcotics offenses.
After serving in the felony divisions, Erick was selected as one of the founding members of the Miami-Dade State Attorney's Mortgage Fraud Unit.  In the Mortgage Fraud Unit, Erick received extensive training to identify, investigate and prosecute complex white-collar frauds affecting the real estate industry.  Erick worked closely with investigators from the Miami-Dade Mortgage Fraud Task Force to target individuals committing an assortment of economic crimes.
In 2011, Erick left the State Attorney's Office and began his criminal defense practice.  Erick is dedicated to representing individuals under criminal investigation or who have been arrested and charged with a crime.  Because our office's exclusive practice focuses on criminal defense, Erick has established and maintains a positive working relationship with other defense attorneys, prosecutors and criminal court judges.   The exclusive focus on criminal defense allows us to dedicate the time and resources necessary to represent you through a criminal investigation, criminal prosecution or post-conviction matters.
Erick personally meets with all of his clients and together maps out their defense.  Erick believes in being accessible and communicating with his clients in order to ease their stress during this difficult time.  He will never stop searching for a way to obtain a favorable result for his clients.
"It is my job and responsibility to navigate you and your family through the overwhelming maze of decisions and questions that come with being charged with a crime."
— Erick Cruz